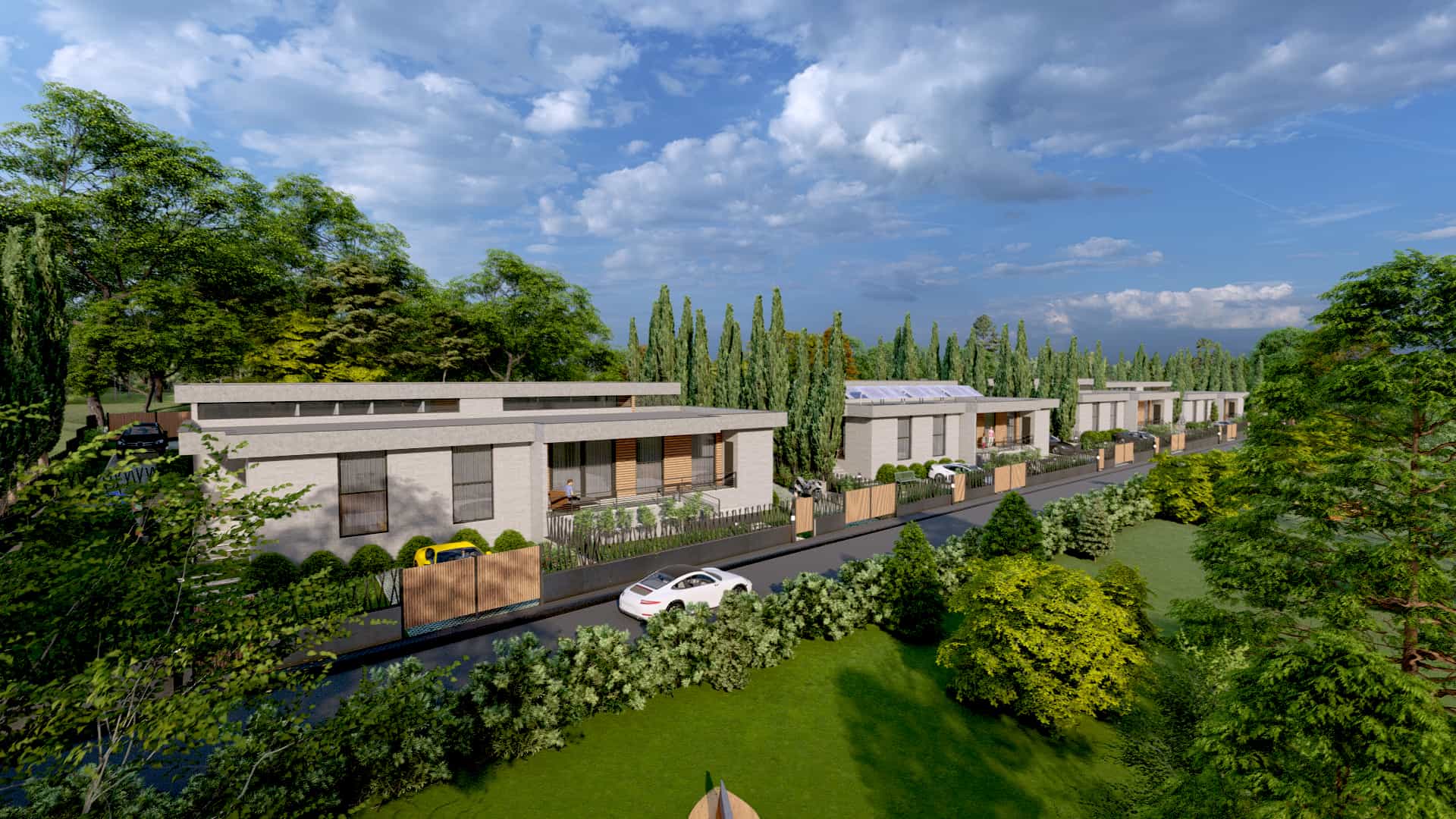 Villa Caucasus
"Villa Kavkasioni" is one of the ongoing large projects of the construction company Bada Construction.
The project "Villa Kavkasioni" includes 16 1-storey residential houses of premium class and modern standards, which will be distinguished by sophisticated design.
"Villa Caucasus" project will offer customers two individual houses with different designs and volumes - villas with a yard and a parking space. Ecologically clean products will be used for the project: natural wood material and high quality aluminum doors and windows, energy efficient glass, which fully meet the requirements of the high segment.
The main value of the project is ecologically clean environment. The location where the villas will be planted is naturally green. And in the yard we will be able to arrange recreation areas. Amazing views of the Caucasus ridge or Saguramo plain can be seen from each apartment.
Saguramo is the best place for those who want to live in an ecologically clean, quiet and beautiful environment, a short distance from the capital.

View on Google maps
Choose flat